Author: BlueSuede
Title: Harleen
Rating: PG13/T--likely to change
Genre: Friendship/Romance
Pairings: Chloe/Bruce
Summary: Chloe is on a recruiting mission, trying to pin down Gotham's infamous Dark Knight. In order to learn more about him, she begins interviewing those he's captured. What will she do when the Joker escapes and begins targeting her?
Warning: I understand that this story may not be entirely consistent with Nolan's Batman. Mostly this will be a result of my growing up with Batman the Animated Series. My Joker, I think, is some sort of weird hybrid.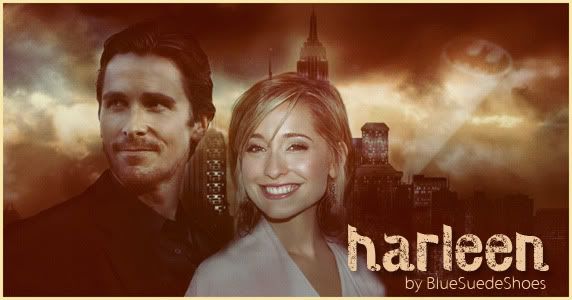 banner by

cheryljluv
First Chapter
Previous (Chapter 8)
Next (Chapter 10)
( Read more... )